I have brooch fever. I don't know why, but visions of brooches constantly dance in my head.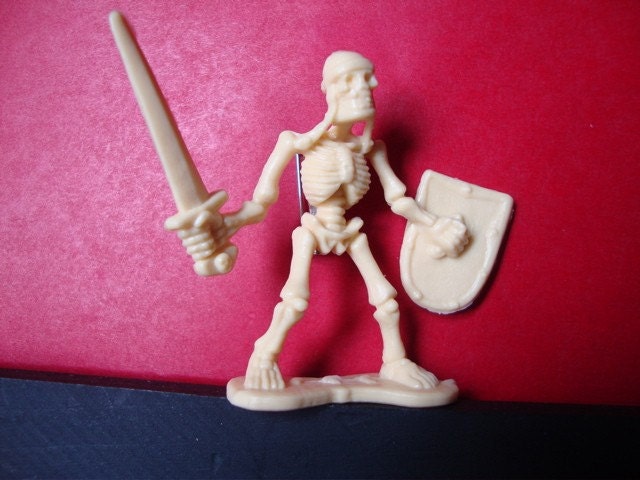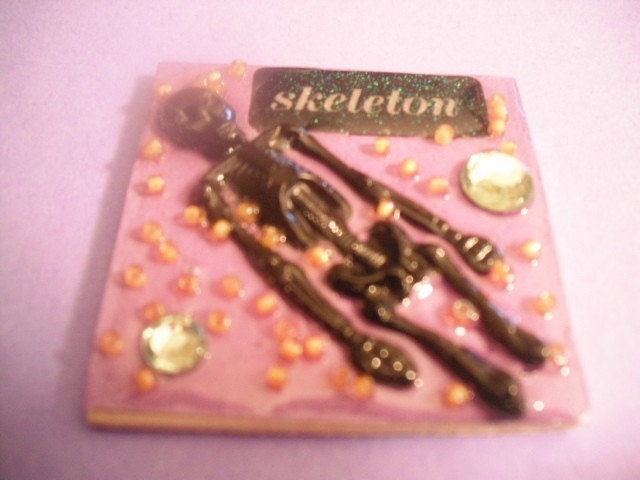 This sort of reminds me of Hole, but I don't know why. I should get this and wear it on Halloween-if it's during the week this year-because my school thinks we'll traumatize children if we come to school in costumes. Because apparently any costume that we plan to wear is creepy. I'm going into eighth grade so I have Senior Dress-Up day, which should be on Halloween but ISN'T.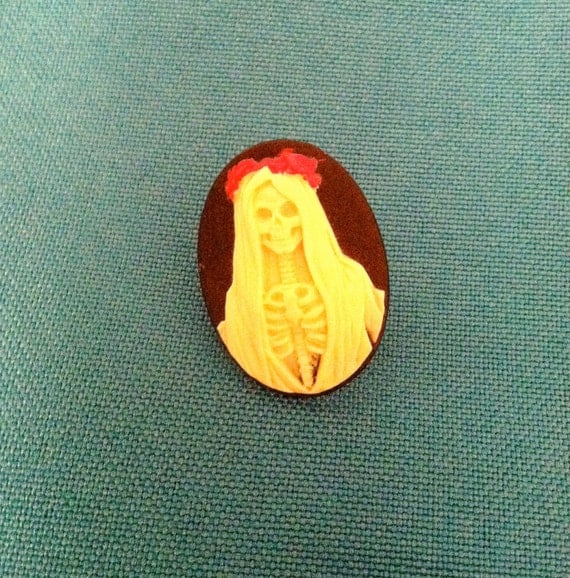 I usually don't like cameos that much, but this one has a skeleton bride on it.
I'd have to blame the fact that I'm making a brooch now for the fact that I'm so obsessed with them right now. It's based on
Marlena's
Rookie Mag article on DIY girl power rosette brooches.
Mine is turning out pretty well so far, and if you turn it around, it's really rad because it looks like a flower carcass.
Before I forget, I apologize for not scheduling any posts (actually, I think I scheduled the one about
abstract dresses and ballet
), but last week was really hectic. I was out late basically everyday, because I was having dinner with the SPARK team and was on The Katie Couric Show (!) with some other SPARK members and THEN we had the retreat. So I was pretty tired. And there were some really cool outfits that I wanted to share but I forgot to take pictures of them. Maybe another time. Ergh.
This outfit is from last Tuesday. I wore it out to dinner with some of the other SPARK team members and I needed to document its existence through photographs.
This one makes me look like a ghost. Which, of course, is what we all aspire to look like in pictures.
I wore these because later on I was going to meet Anaheed Alani (!) as a part of the SPARK dinner and so I sort of channeled my inner Rookie-ness with lacy socks and floral Doctor Martens.
This shirt is floral too, in case you can't tell (since it's in black and white).
At the SPARK dinner, I met Anaheed Alani of Rookie Magazine! She's ultra nice, and gave awesome advice.
Some of the SPARK team! They're really awesome and I wish that people like them existed at my school.
Anyway, I have more important news! Today I finally-
finally-
launched my zine,
Grrrl Angst
. You can check it out
here
. I'm really excited about it and after I put up the first posts today, I had this mini-epiphany. For some reason, I felt even more passionate about blogging and writing for the zine and just everything that had to do with connecting with other people who are interested in feminism and fashion, even if it has to be online. This seems so weird, but after being with the SPARK team and starting the zine-it's made up of submissions from different people, but I write for it, too-I realized how important it is to connect with other people who are interested in the same things as me, especially since no one who goes to school with me really understands me or likes what I like.
It's really late now-almost midnight. If you're interested in submitting something to
Grrrl Angst
, just email me at franco.britney@gmail. And definitely check out the zine! So far I have three posts up: artwork with an introduction, an interview with
Marlena Pope
, and "You Fight Like A Girl" by Jessica Prominski. Good night!
Yours truly,
Britney
White shirt-H&M Gray shorts-H&M Rose necklace-H&M Floral top-H&M Black skirt-H&M Floral boots-Dr. Martens Socks-Unknown